Lately, I've been trying to find recipes to replace all the starch in our typical diet. Bread, pasta, potatoes, etc. it can all be too much sometimes. With the garden full of newly ripe zucchini and yellow crookneck squash, I got inspired. Let's find a recipe to use these up and also replace the starch!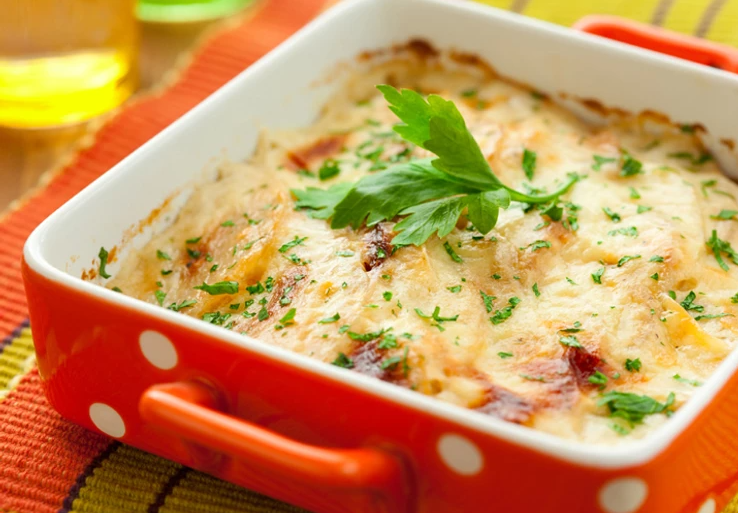 Lucky me, I found this recipe on www.tasteofhome.com:
Ingredients:
2 tablespoons butter
2 medium zucchini, cut into 1/4-inch slices
2 medium yellow summer squash, cut into 1/4-inch slices
2 shallots, minced
1/2 teaspoon sea salt
1/4 teaspoon coarsely ground pepper
4 garlic cloves, minced
1/2 cup heavy whipping cream
1 cup panko (Japanese) bread crumbs, divided
1/2 cup grated Parmesan cheese, divided
Directions:
1. preheat oven to 450°. In a large skillet, melt butter over medium heat; add zucchini, yellow squash, and shallots. Sprinkle with salt and pepper. Cook, stirring occasionally until zucchini and squash are crisp-tender, 4-6 minutes. Add garlic; cook 1 minute more.
2. Add cream; cook until thickened, 3-5 minutes. Remove from heat; stir in 1/2 cup bread crumbs and 1/4 cup cheese. Spoon mixture into a greased 11x7-in. or 2-qt. baking dish. Sprinkle with remaining bread crumbs and cheese. Bake until golden brown, 8-10 minutes.
Nutrition Facts:1 cup: 203 calories, 14g fat (8g saturated fat), 39mg cholesterol, 357mg sodium, 15g carbohydrate (4g sugars, 2g fiber), 6g protein.
#summersquash #zucchini #yellowsquash #appetizers #recipes 
Reposted: 1/29/2021Disclaimer: We use the Amazon affiliate link program and if you click on a link we may get a small commission.