My father shared a meme with me this week... (Note: I never thought I'd use that sentence ever but it makes me quite happy). You may have already seen it floating around the interwebs. But I share this because it seems like this might be the uniting core value of our family: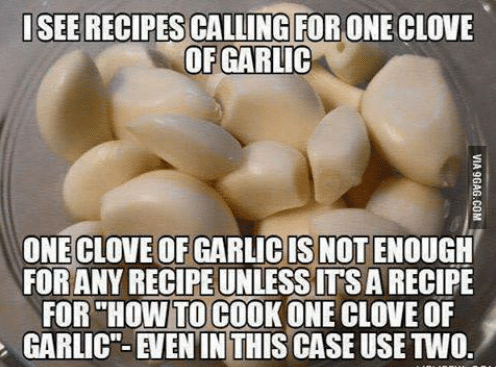 So for fair warning, this recipe calls for an entire head of garlic, which could be about 9-12 cloves of garlic.
If you're suffering from the sniffles from the change of weather we've had so late this year in December,
this recipe will be for you.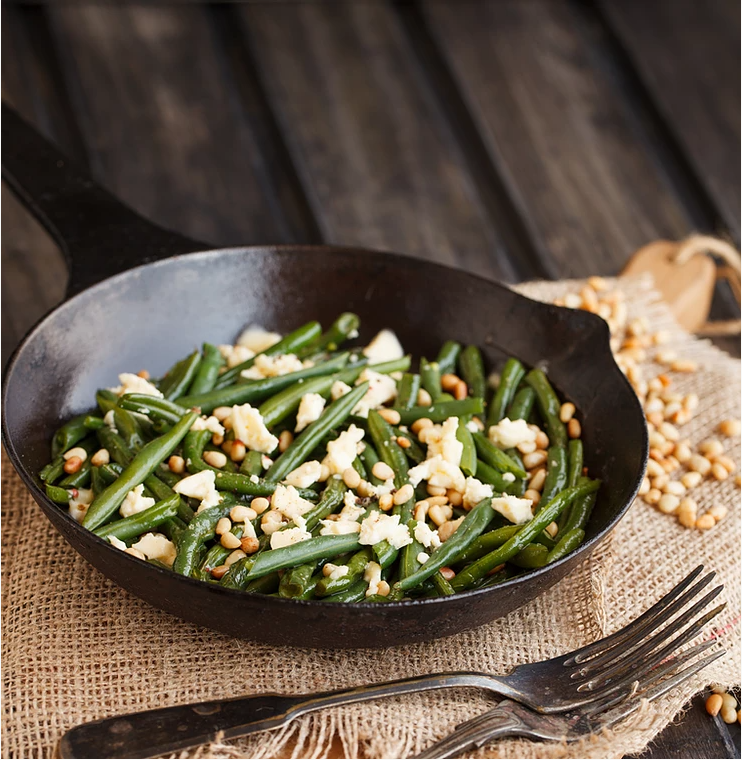 Ingredients:
2lbs green beans (or any color snap beans)
1 head of garlic
1/3 cup pine nuts
1/4 cup extra virgin olive oil
1 small lemon
1/2 tsp salt
2 oz crumbled goat chèvre
Instructions:
1. Snap the ends from the green beans, and cut into 1-2 inch lengths.
2. Separate a head of garlic into single cloves, but do not peel. Place them in a large dry skillet over medium heat to cook. Shake the cloves around regularly to help them cook evenly on all sides. The skins should be nicely blackened on the outside in about 15 minutes. Set aside to cool.
3. In the same skillet over medium heat, toast pine nuts dry, stirring frequently, until golden brown. Should take about 3 minutes. Transfer toasted nuts to a cool dish and set aside.
4. Bring a pot of water to a boil to blanche the green beans. This will soften them while retaining their beautiful color. Add green beans to the pot, and bring the water back to a boil. 5. Cook for 3 minutes at a boil, then strain them and toss them in an ice-water bath to stop them from cooking.
6. When the garlic has finished cooling, Cut one end from each clove and squeeze the bottom to slip the garlic out. Using a fork, gently smash the garlic cloves and add to the pine nuts.
7. Squeeze the juice from the lemon into a small bowl and strain to remove seeds.
8. Add olive oil to the skillet over medium-low heat. Toss in the green beans coating evenly with the warm oil. Cook for about 3 minutes, and remove from heat. Pour lemon juice, nuts, garlic, and salt over the green beans and toss.
9. Top with crumbled chèvre and serve warm. 
#greenbeans #snapbeans #chevre #pinenuts #garlic
Reposted: 1/28/2021Disclaimer: We use the Amazon affiliate link program and if you click on a link we may get a small commission.