We're getting started on this year's farm dinner and events schedule and our creative juices are flowing! If you didn't know yet, we're expecting baby #3 in April. We decided to give ourselves the surprise of gender at birth - really the last great surprise in our age! We have a boy, Wyatt (4), and a girl, Zoe (2), so this one will be our tie-breaker (let the guessing games begin!) But it also means a lot of the fun event design and execution aspects I normally enjoy doing will become more difficult in the months leading up to and after our new arrival. So we're beginning to reach out to some extraordinary event planners, live musicians, local wine producers, and chefs that can come together to create experiences that really build a human connection to our food.
Speaking of a connection to food - being six months pregnant means I've been super snacky! Jeremy and I ran the City to the Sea half-marathon in San Luis Obispo in October, when I was just 3 months pregnant, so I got a great start to being healthy this pregnancy!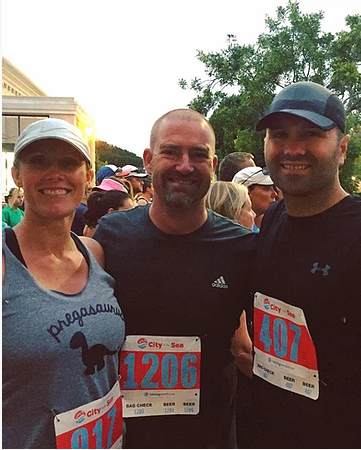 But now I'm looking for ways to keep my snack sizes and choices realistic as I begin to feel the need to stuff my face every 30 minutes! This recipe has helped me with finding a balance of fats to help me feel full, fresh fruits/veggies for nutritional value, and citrus and salts for flavor. It's super easy to make (easy prep and cleanup, no cooking required) and seems to be a crowd-pleaser at the rate they disappear from the plate in the kitchen! So I'm thinking some version of this may be on the menu for one of our farm dinners. Let me know what you think!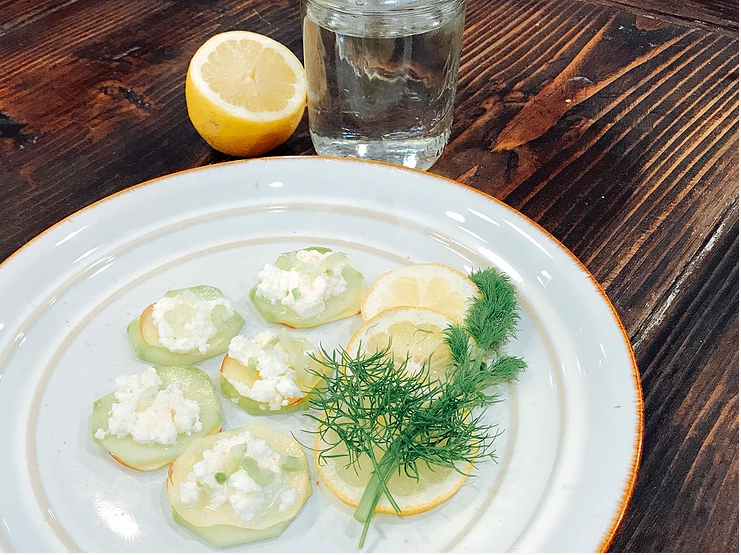 Ingredients:
Fresh Kohlrabi
Honeybee apple
Fennel
Local feta
Instructions:
1. Remove top and bottom from kohlrabi, and peel the outer thick skin. Cut the kohlrabi into thin round slices.
2. Peel the apple skin, and cut the fruit into thin round slices.
3. Remove the outer fronds from the fennel, the fronds and the root, and dice the bulb.
4. Layer the kohlrabi,  apple, crumbled feta cheese and top with diced fennel. Spritz with lemon juice and add a pinch of salt (we prefer pink Himalayan salt for flavor and color).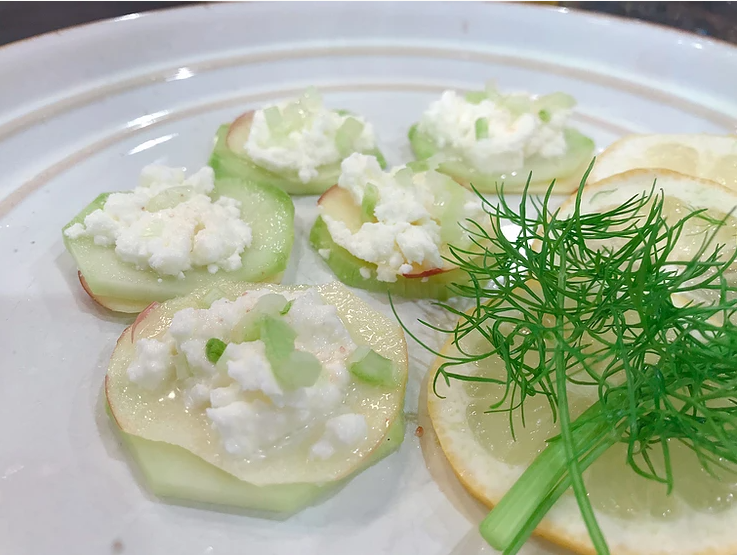 #fetacheese #kohlrabi #honeybee #honeybeeapple #
Reposted: 1/29/2021
Disclaimer: We use the Amazon affiliate link program and if you click on a link we may get a small commission.