Beet greens are just like many other easily prepared greens from the garden: chard, mustard greens, spinach, or collard greens. They're often discarded along with the tops of carrots, but they are rich in nutrients, and flavor. Beets can be used in a variety of dishes. Simply prepared like beetroot (sauteed in butter or olive oil with a bit of salt and pepper to taste), they're very palatable. But they're not only delicious when drenched in fats.
Delicate greens from young beets can also be used in salads, chopped and wilted into a boiling soup, or dropped into a blender with your morning smoothie. So try something new and give those greens a go!
How to Prepare Beet Greens:
1. Remove the beetroot from the stems.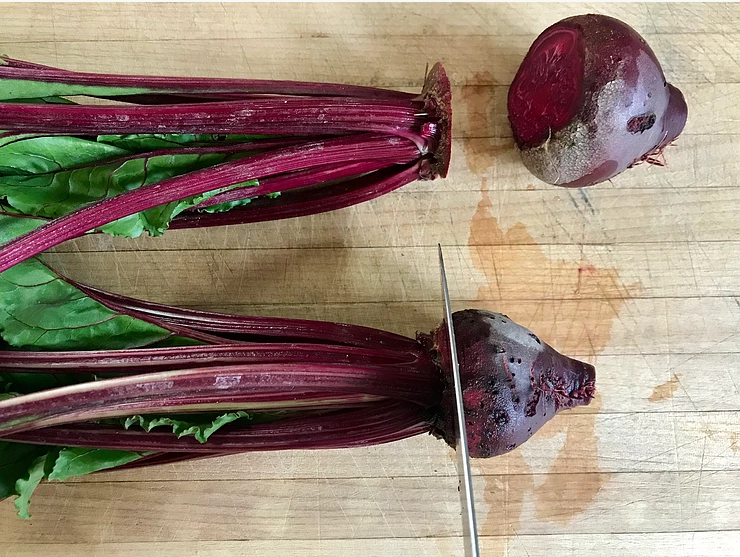 2. Discard the base of the stems that gather to meet the beetroot.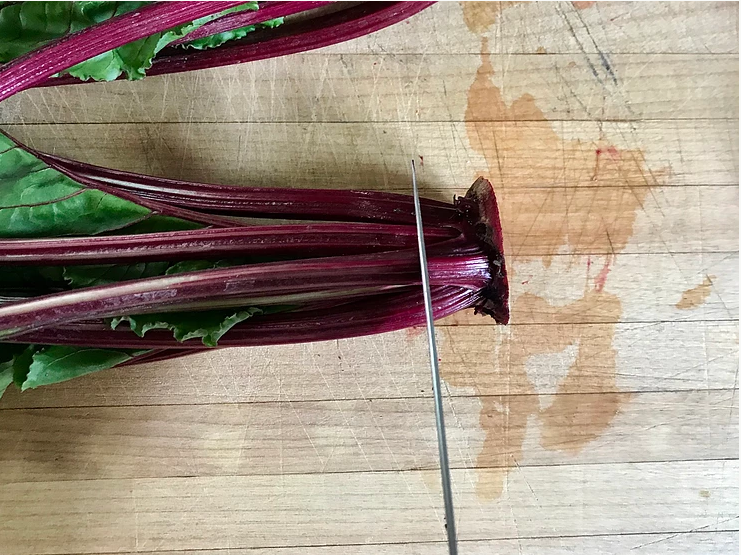 3. Separate the stems and rinse with cold water.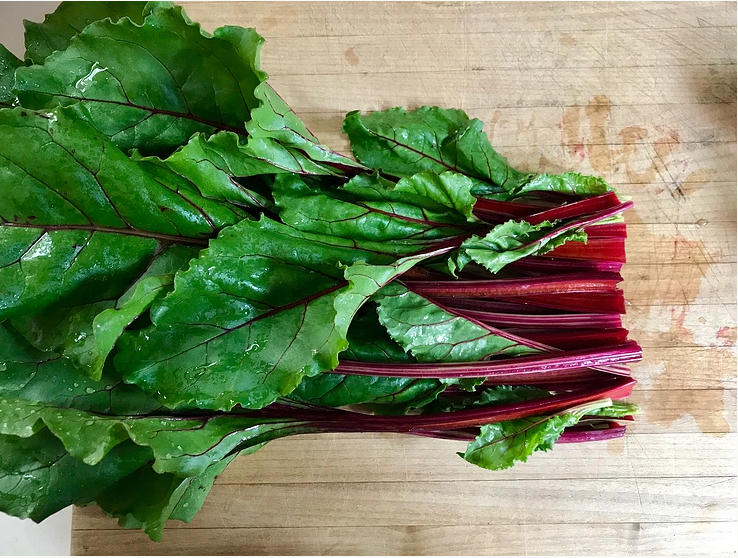 4. Cut the beet stems and leaves into one inch segments.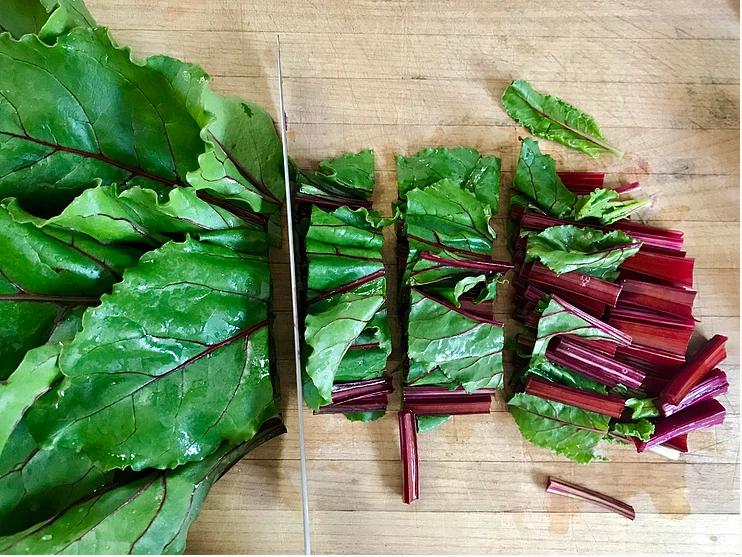 Balsamic Beet Greens
Ingredients:
·         Greens and stems from 4 beets
·         2 cloves minced garlic
·         2 tbsp butter or olive oil
·         Salt & Pepper to taste
·         1 tbsp Balsamic Vinegar
Directions:
Melt butter or heat oil in a medium saucepan on low. Add minced garlic until fragrant (about 1 minute). Add prepared beet greens. Cook ten minutes uncovered on low, stirring occasionally until leaves are wilted and stems are tender. Add salt and pepper to taste. Add vinegar for a sweet finish just before they're finished cooking.
Note: You may cook the roots, stems, and leaves together; but keep in mind the beetroots will take longer to cook. You can quarter the root for a quicker cook time, or begin cooking the root until soft before adding the leaves and stems.
Reposted: 1/27/2021Disclaimer: We use the Amazon affiliate link program and if you click on a link we may get s small commission.