Mornings on a farm in the summer are truly the best - and not just because your hands don't freeze during an early a.m. harvest - because of the bounty of rich foods available for breakfast. Between the abundance of eggs, milk, and fresh heirloom tomatoes, there's sure to be something scrumptious in store to break your night-time fast. I could simply do toast with salted tomatoes and a drizzle of olive oil on the daily. It's quick, it's healthy, I have all the ingredients on hand every time, and I'm never disappointed. But I try to shake things up a bit every once in a while. Throw in some different styles of goat cheese and fresh herbs for a new flavor, harvest a different type of heirloom tomato... and I end up with tomato crostini for lunch too!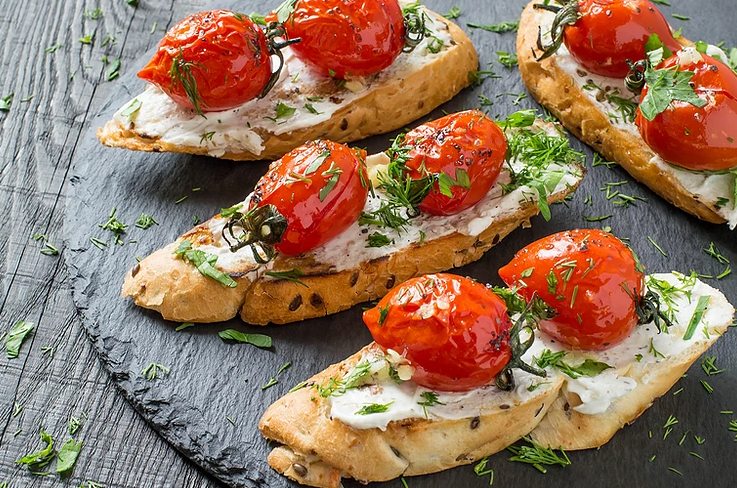 Ingredients:
handful plum or cherry tomatoes
a drizzle of olive oil
pinch of salt 1/2 oz goat chèvre
small slices of grilled or toasted bread
a sprig of fresh tarragon, basil, and parsley
Instructions:
Cook the tomatoes in a cast iron pan with olive oil and a pinch of salt, or under the broiler until blistered, or about 2 minutes.
Spread goat chèvre evenly atop the toast
Roughly chop your fresh herbs
Top your toast with blistered tomatoes and herbs
Serve warm
Reposted:1/28/2021
Disclaimer: We use the Amazon affiliate link program and if you click on a link we may get a small commission.