Fennel and Kohlrabi Slaw is a bright and flavorful choice for dining al fresco on a hot summer's eve. With the power to kick starts your digestive system, fennel is a perfect vegetable to begin your meal with. The aromas of anise from the fennel and lemon arouse the appetite, while the fresh and simple ingredients of the slaw are palate cleansing for the main course.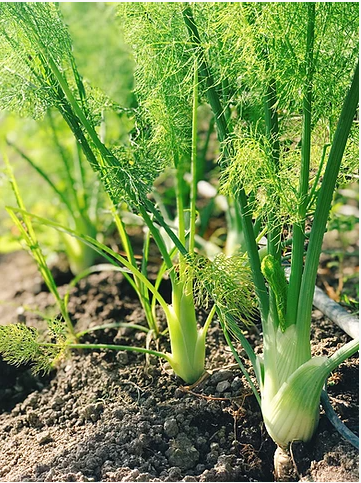 Ingredients:
·        One small head of purple cabbage
·        Two small bulbs of fennel, cored
·        ½ cup fennel leaves
·        One bulb of kohlrabi, trimmed, peeled, and cored.
·        Two small red onions
·        ½ cup extra virgin olive oil
·        Zest and juice from one small lemon
·        ½ teaspoon Himalayan pink salt
·        ½ teaspoon freshly cracked pepper
Instructions:
1. Finely shred the purple cabbage.
2. Julienne the fennel and kohlrabi.
3. Shave red onions.
4. Choose the most fragrant and tender fennel leaves. Remove fennel leaves from stems and loosely chop.
5. Combine all prepared vegetables into a large mixing bowl.
6. In a separate small bowl, combine extra virgin olive oil, zest and juice from one lemon, salt and pepper. Mix well.
7. Stir dressing into salad mix and toss until evenly coated. Add freshly cracked black pepper to taste. 
#fennel #kohlrabi #slaw #farmslaw #salad #summer
Reposted: 1/28/2021
Disclaimer: We use the Amazon affiliate link program and if you click on a link we may get s small commission.