We currently have not one... but two... PANS of swiss chard in our refrigerator. In our "waste not, want not" farmhouse kitchen, any plants that get pulled out from the garden must have a purpose, whether it's to fill our fridge or feed the chickens or goats. But swiss chard has so many uses! And this Chard Stalk Hummus recipe by Linda Ly is definitely a useful one to have around for chard because it uses up the stalks that would normally be too tough to eat with the greens into a useful, and honestly quite delicious, dip.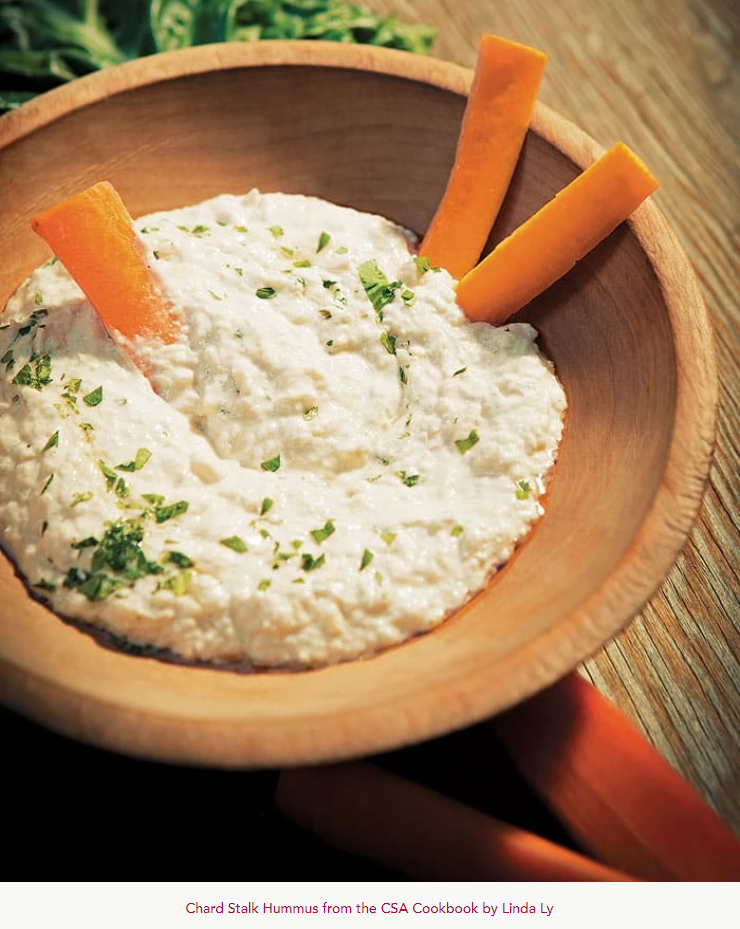 The flavor of this hummus, compared to a chickpea hummus, is much more akin to baba ganoush. It makes an excellent side dish for raw veggies, pita bread or chips, or as a spread on fresh bread or sandwiches. What's so great about this recipe? Well, first, there's not much to it, so you may have everything you need already! Secondly, you can whip it up in about 15 minutes, with easy cleanup. And lastly, instead of chard stalks in your compost, you'll have hummus in your fridge: a perfect "waste not, want not" recipe, if you ask me.
Ingredients:
2 cups chopped chard stalks
2 garlic cloves
1/4 cup tahini
1/2 teaspoon kosher salt
Juice of one lemon
Swirl of olive oil
Chopped fresh parsley for garnishing
Instructions:
1. Bring a small pot of water to a boil. Add the chard stalks and boil for 5 to 10 minutes (depending on how thick they are) until the stalks are very soft.

2. Drain well, squeezing out any excess water, and add the stalks to a food processor, along with the garlic, tahini, salt, and lemon juice. Pulse continuously until the dip is slightly chunky and still has some bite to it, scraping down the sides of the bowl with a rubber spatula as needed. Serve with a generous swirl of oil on top and a sprinkle of chopped fresh parsley, if desired.

For more amazing recipes, get a copy of The CSA Cookbook: No-Waste Recipes for Cooking Your Way Through a Community Supported Agriculture Box, Farmers' Market, or Backyard Bounty by Linda Ly.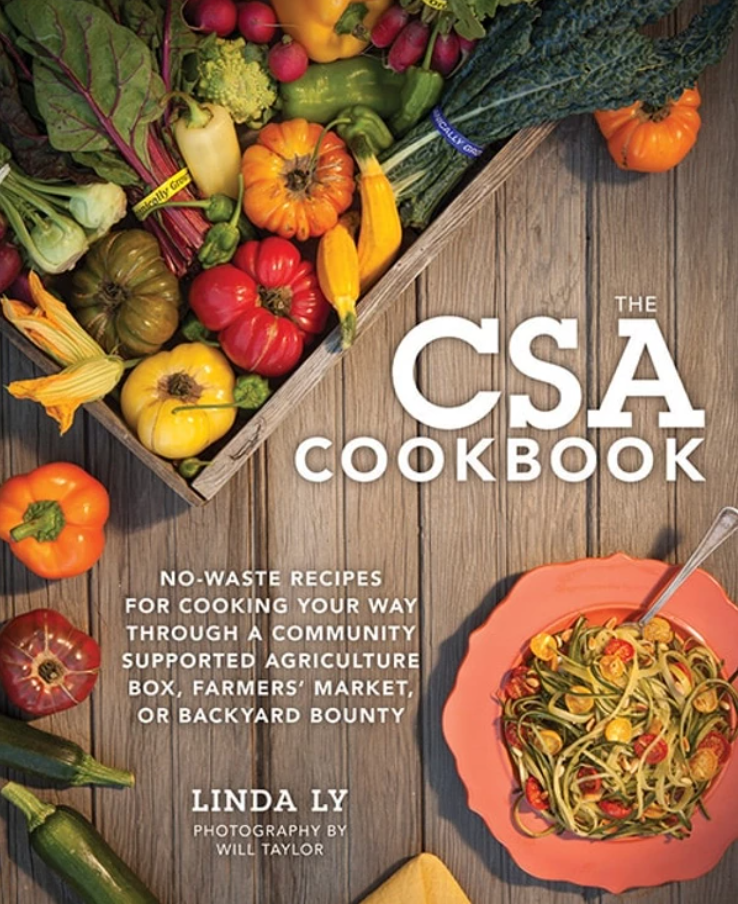 Reposted: 1/29/2021 Disclaimer: We use the Amazon affiliate link program and if you click on a link we may get a small commission.