What is a CSA?
Community-supported agriculture (CSA) farms is a program by which farmers sell their goods directly to local consumers. Traditionally, customers in a CSA program buy into a share of the CSA membership as one might purchase a share of stock. The membership is valid for a month, quarter, season, or year. Money from the shareholders is used to purchase supplies in advance of the season, including seeds or tools. The goods produced by the farmer are then divided among the participants and delivered on a regular basis (usually weekly, monthly, or quarterly).  Shareholders assume the risks and returns such as crop failures or bumper crops; so the shares they receive from their farmer may be greater or less than the shares anticipated by the farmer at the beginning of the season. A well-rounded farm can produce than enough for many families, though it depends on the season, location, and size of the farm.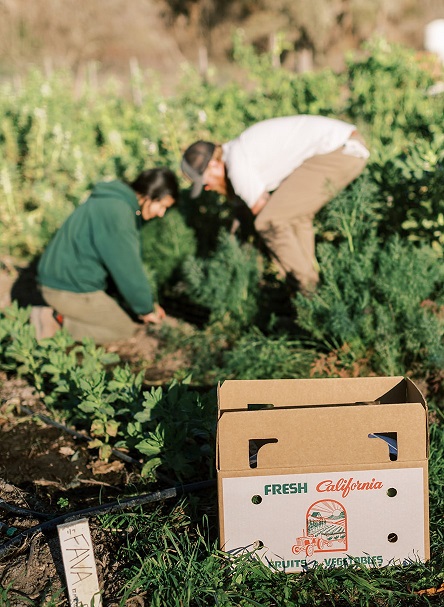 What is a farm-share?
A farm-share is similar to a traditional CSA, but it eliminates the risk/reward element of a shareholder program. For example, when the farmer has a surplus of goods, they can be sold to another farm or to a restaurant; but when there is a shortage of goods, the farmer may purchase items from other local farms to fill in the shares delivered to members. Elimination of this risk/reward system of shareholding means farm-share members have a reliable source of food, as well as access to local goods that their farm can't produce due to time or land constraints. 
Recently, during the Covid-19 pandemic, farms in our area that commonly sold their crops to local restaurants had a surplus of excellent, high-quality goods that the restaurants couldn't purchase due to forced closures. At the same time, there was a significant increase in the demand for direct to consumer foods so families wouldn't have to shop in large, crowded supermarkets with high touch surfaces. Dare 2 Dream Farms recognized the timing of these events as an opportunity to strengthen our local food system. We collaborated with farmers with a surplus of crops and other goods and increased the number of farm-shares we offered to local residents to increase access to locally grown foods, in a way that also decreased our community's risk of exposure to Covid-19.
The farms we discovered last year are owned and run by salt-of-the-earth humans that are dedicated to growing the best crops in their region, taking care of their land in the most ethical way, and supporting their local economy. They're the tried-and-true farmers who have been through many hoops to keep their farms open during each difficult season, especially the year of Covid-19. We're truly lucky to have created such wonderful partnerships, and hope you enjoy the fruits of their labor, literally!
Take a minute to find these farms and small producers, give them a follow, and learn about what they do: Bautista Family Farms, Forbidden Fruit Orchards, Good Land Organics, Good Witch Farm, Rocking Chair Farms, Ocean Breeze Roasters, Tutti Frutti Farms, Blosser Urban Garden.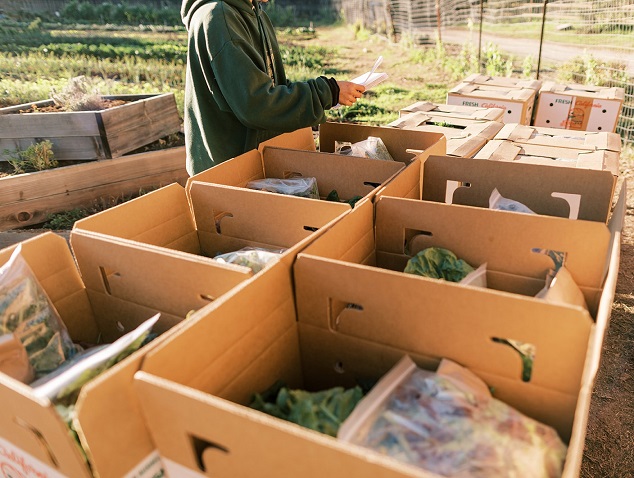 How do these programs support the local economy, and why is it better for me?
Why is it better to have your local farmers supply your kitchen vs a local box store?

Why does it cost more than at the store?

Is there any way to make this a flexible option?

Why buy local?
These are all questions I have asked myself at one time. These veggies all look similar, so why is it so important to make the decision to buy local? It is important because every dollar I spend on local goods stays in the hands of the people around us, as opposed to dollars spent at a box store where most of the dollar leaves the area. When you buy from a local farm, your farmer also has the opportunity to spend it on local goods for a circular chain of goods. There also exists a measurable amount of economic spillover where CSA and farm-share programs exist as farms generally partner with other local businesses as pick up locations. When a customer arrives at a local business to pick up their farm-share, they'll likely also make a purchase while they're there. 
Plus, purchasing quality, locally grown produce is a healthy and more sustainable choice for many reasons! Food from a local farm takes less time to reach your table meaning it's fresher, and also requires fewer fossil fuels to be transported to your local market or your home. Research on communities with access to CSA Farms shows tremendous benefits for the households there. Evidence suggests that CSA participation greatly increases the availability and variety of fruits and vegetables in the household, as well as increasing their consumption, and cooking at home. It is no wonder then, that evidence also suggests CSA participation is associated with a healthier diet and improved weight status.
In addition to economic and health benefits, CSA programs also have the opportunity to strengthen local food systems, as well as increase food system equality and sustainability.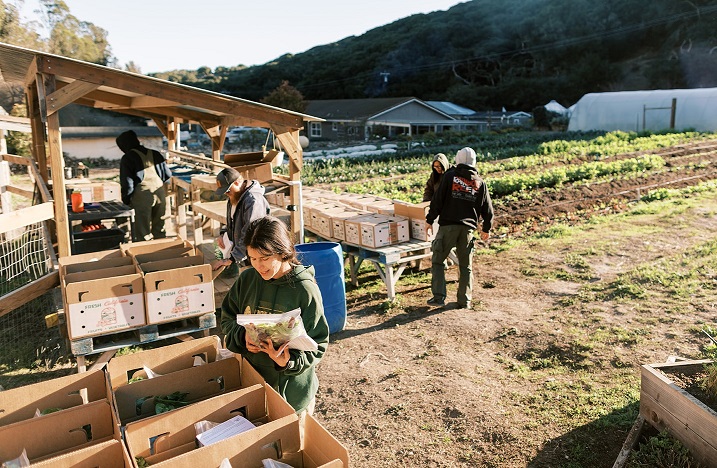 The power to support your local farms and your local community is held in dollars you spend on every head of cabbage, carrot, avocado, or other favorite seasonal veggies. Please let us support you by supporting us.
Written by Matthew Fensterwald
Edited by Megan Raff
Photos by Danielle Honea Photography
Posted on 2/10/2021
Disclaimer: We use the Amazon affiliate link program and if you click on a link we may get a small commission.