T

hanksgiving traditions are important to hold on to, whether it's a morning game of tag football or watching the Thanksgiving Day Parade with a mug of piping hot apple cider. Grandma's apple pie recipe should never be substituted, but perhaps the plain-jane cranberry sauce could use some sprucing up. Here are some fresh ideas with even fresher ingredients for making your Thanksgiving meal unforgettable.
Easy Mulled Apple Cider
My favorite smell of Thanksgiving is mulled apple cider, and it's the easiest dish to start with to set the mood for the day. First thing in the morning, I get the apple cider going so the house smells good when everyone wakes up. Dump one-half gallon of apple juice in a crock-pot and set it to low. Take two whole oranges and, using a toothpick, poke 15 holes in each orange. Plug the holes with whole cloves, and plop them in the apple juice with two sticks of cinnamon. Put the lid on, get started with food prep, and bask in the aroma as it fills the house.
Orange Zest & Ginger Cranberry Sauce
This year, add some spunk to your cranberry sauce with two oranges, juiced and zested, and one tablespoon of freshly grated ginger. Ginger aids digestion, which will be welcome when you're finished with the turkey and eyeing the pies. This rendition still tastes fabulous on cold leftover turkey sandwiches the next day!
Candied Butternut Squash
There's that yearly debate about whether candied yams are made with yams, or if they're sweet potatoes. Let's let bygones be bygones, and this year substitute the conflict potatoes with delicious butternut squash. Peel, halve, seed, and cube one large butternut squash. Place it in a glass baking dish, drizzle with 2 tablespoons each of butter, maple syrup, and packed brown sugar. Season with ground cinnamon and nutmeg and toss to coat. Bake at 350 for 50 minutes, stirring at 20 and 40 minutes. Remove from oven and top with mini marshmallows. Alternatively, toss in halved pecans during the last 10 minutes of bake time.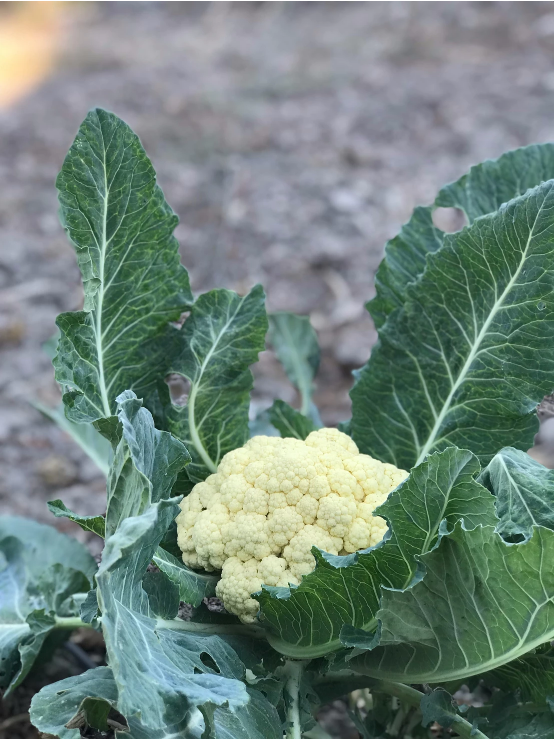 Creamy Garlic Mashed Cauliflower
Sometimes hard to squeeze in veggies to a carb-loaded Thanksgiving feast. Trust me, your guests will never know these aren't potatoes! Steam cauliflower, drain, and blend in the food processor. Mix in your favorite mashed potato ingredients like salt, pepper, butter, garlic, sour cream, or cream cheese (extra creamy), and (optional) top with cheddar cheese, bacon bits, and chives.
Green Bean Casserole with Brussel Sprouts
Green beans are either a hit, or a disaster. Tip #1, dump your canned green beans in the Thanksgiving Food Drive bins, and use fresh green beans. Sure, it takes a bit longer to prep, but it's just just boiling time, and that's easy to do days before. Tip #2, if you grow bush beans in your urban garden, sub in bush beans for green beans to add a little crunch. Tip #3, combine your brussel sprout dish and green bean dish, top with fried onions and crispy bacon, and take a bow!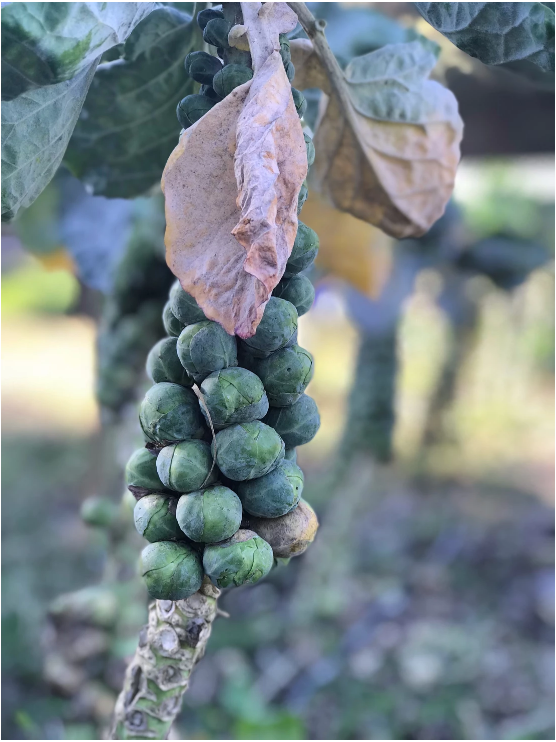 What are your favorite renditions of traditional recipes?
#thanksgiving #farmdinner #freshfood #farmfresh
Reposted: 1/27/21
Disclaimer: We use the Amazon affiliate link program and if you click on a link we may get s small commission.